MAKE 1 GRAM FEEL LIKE 3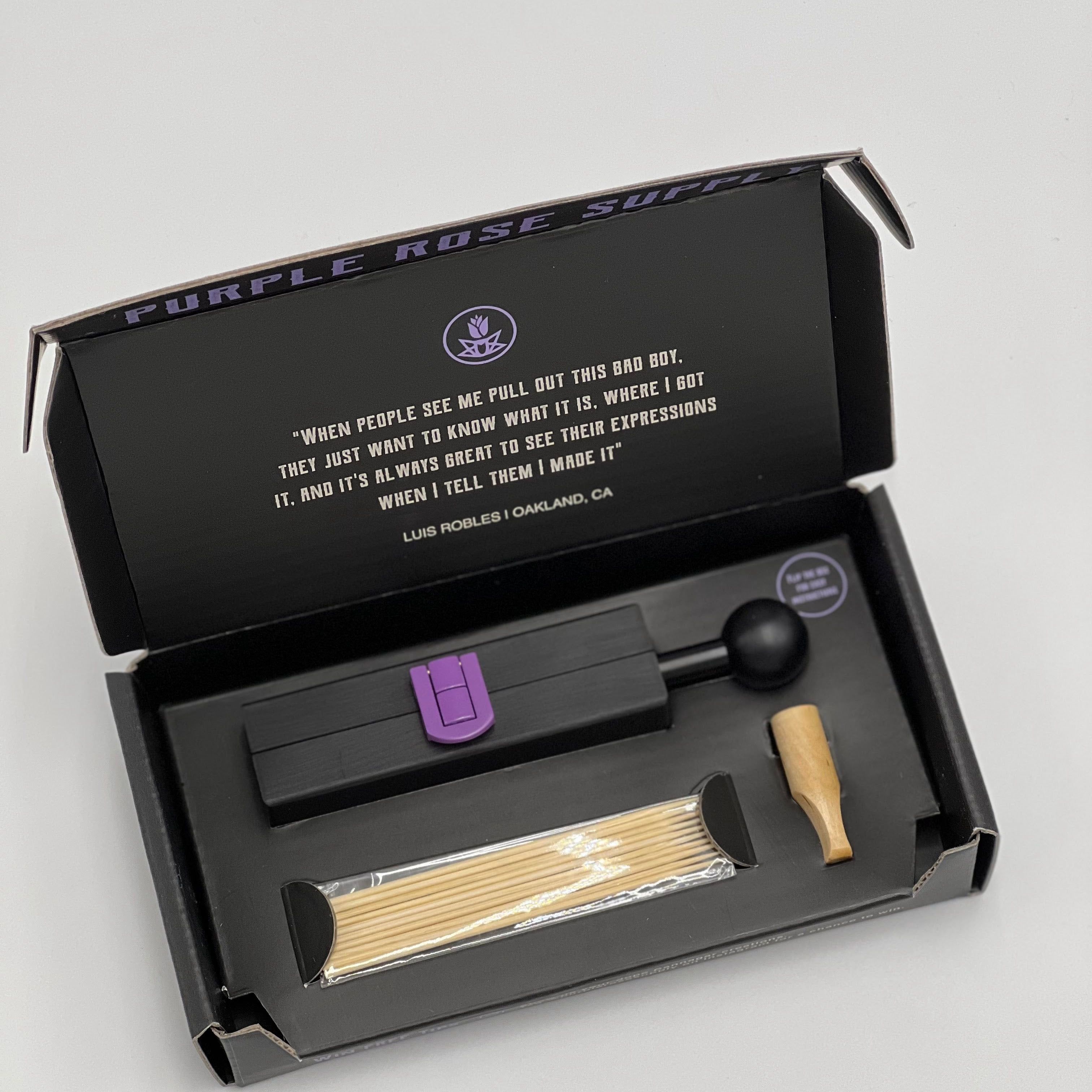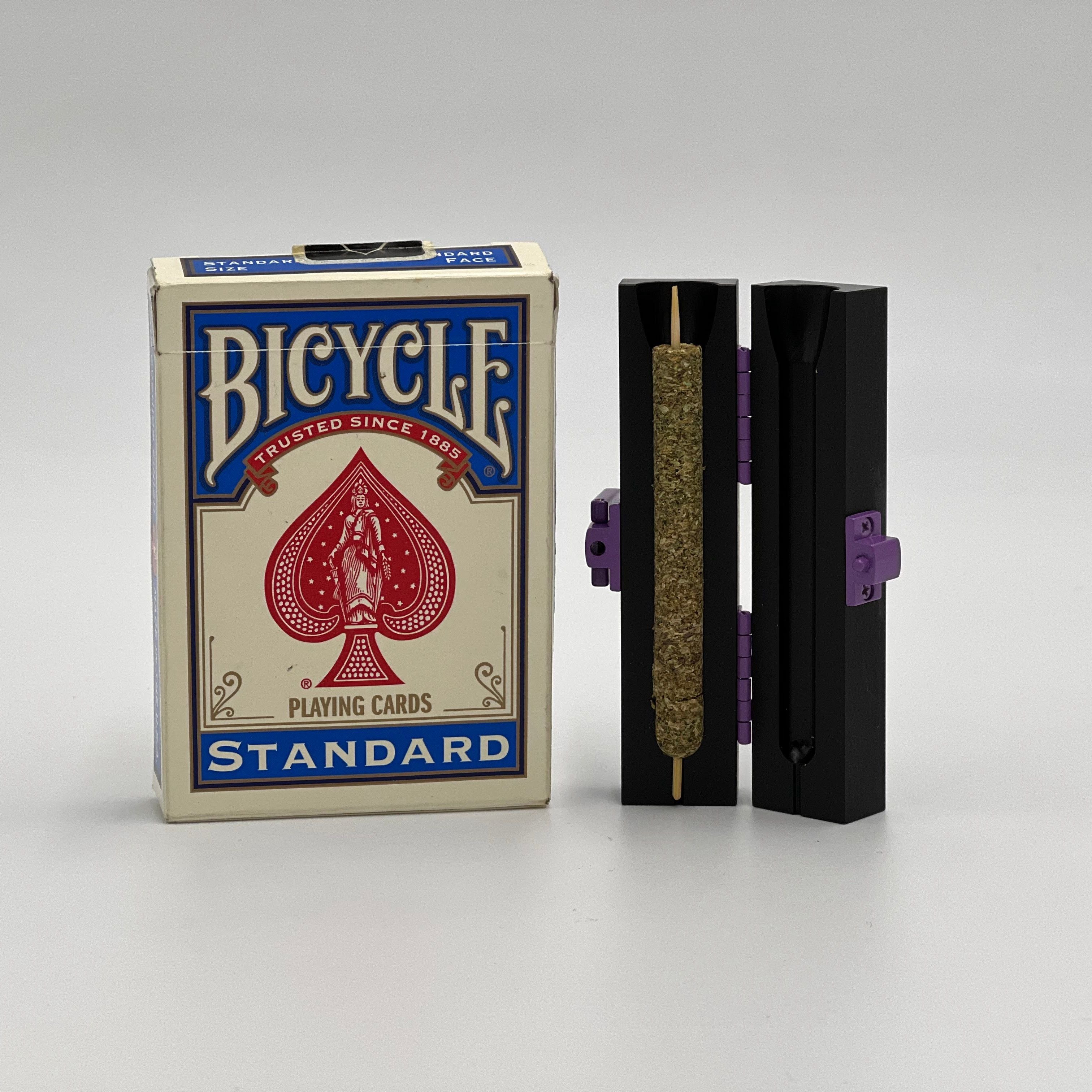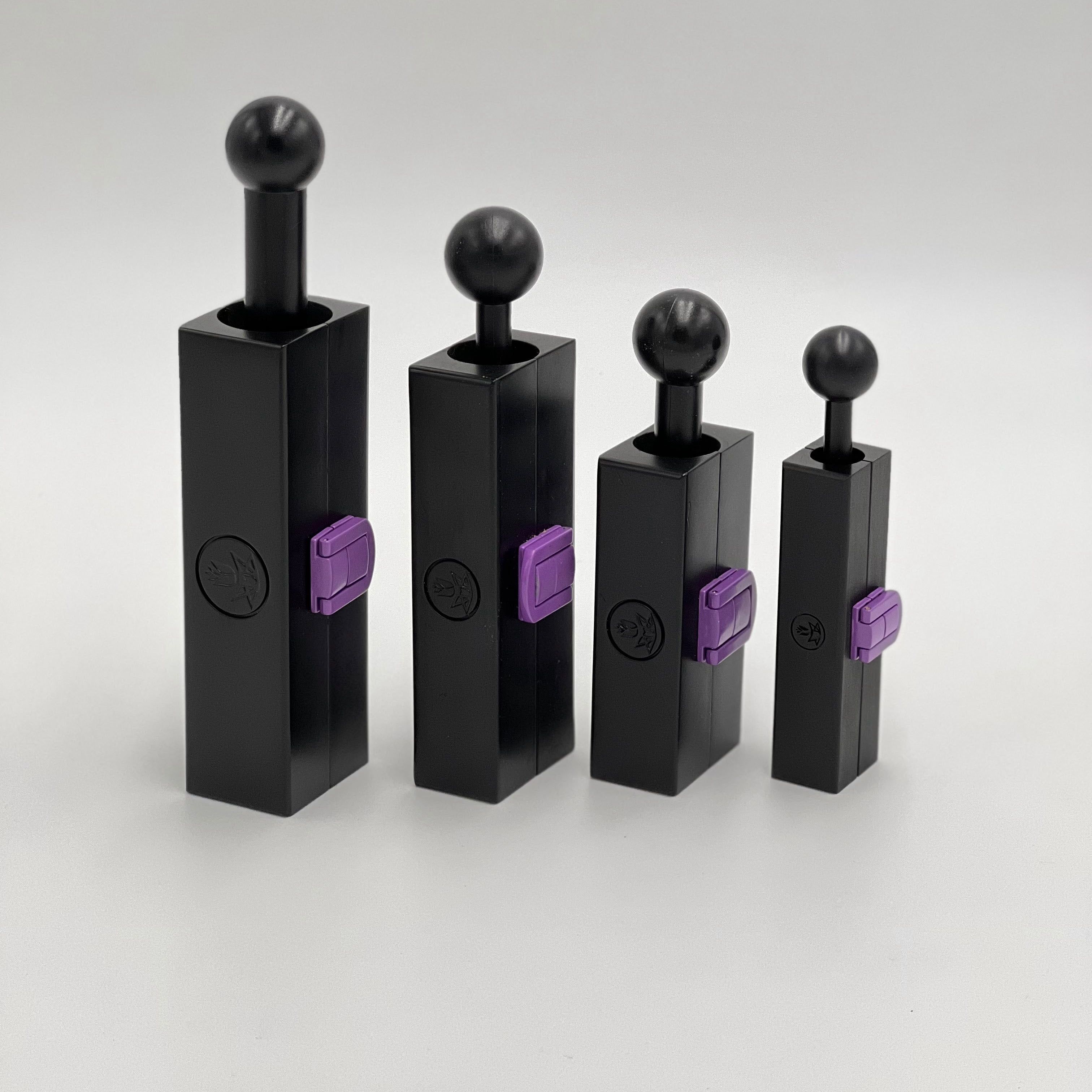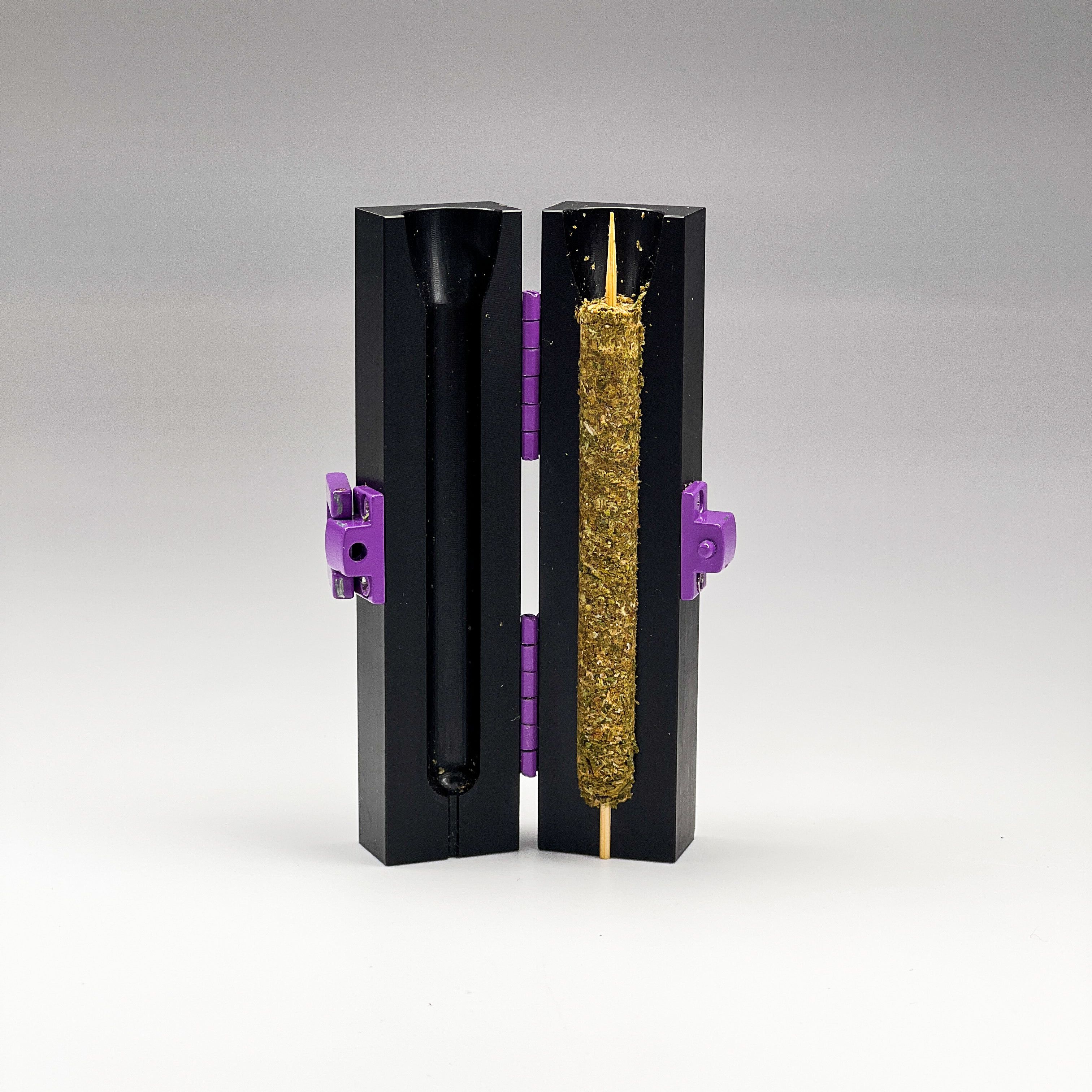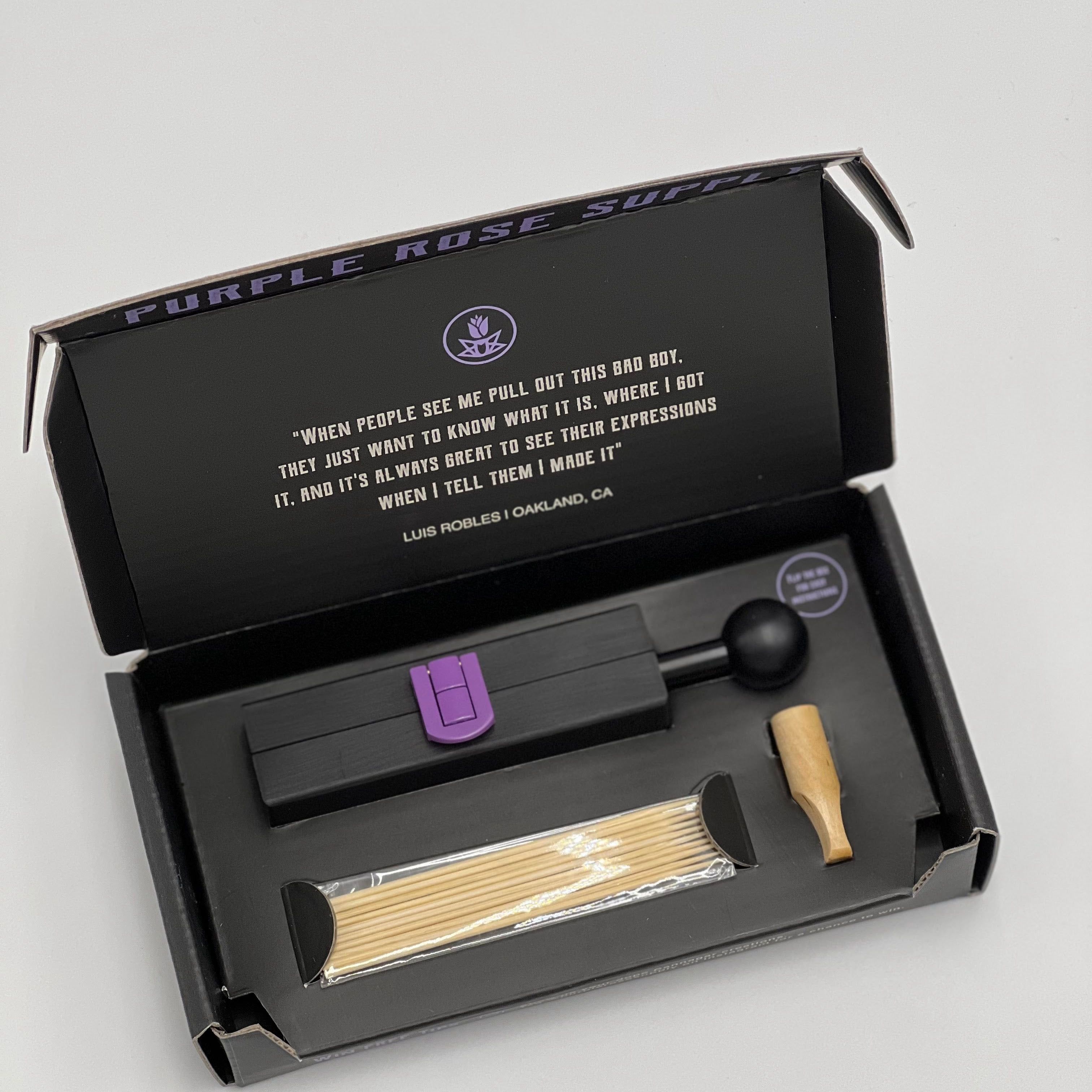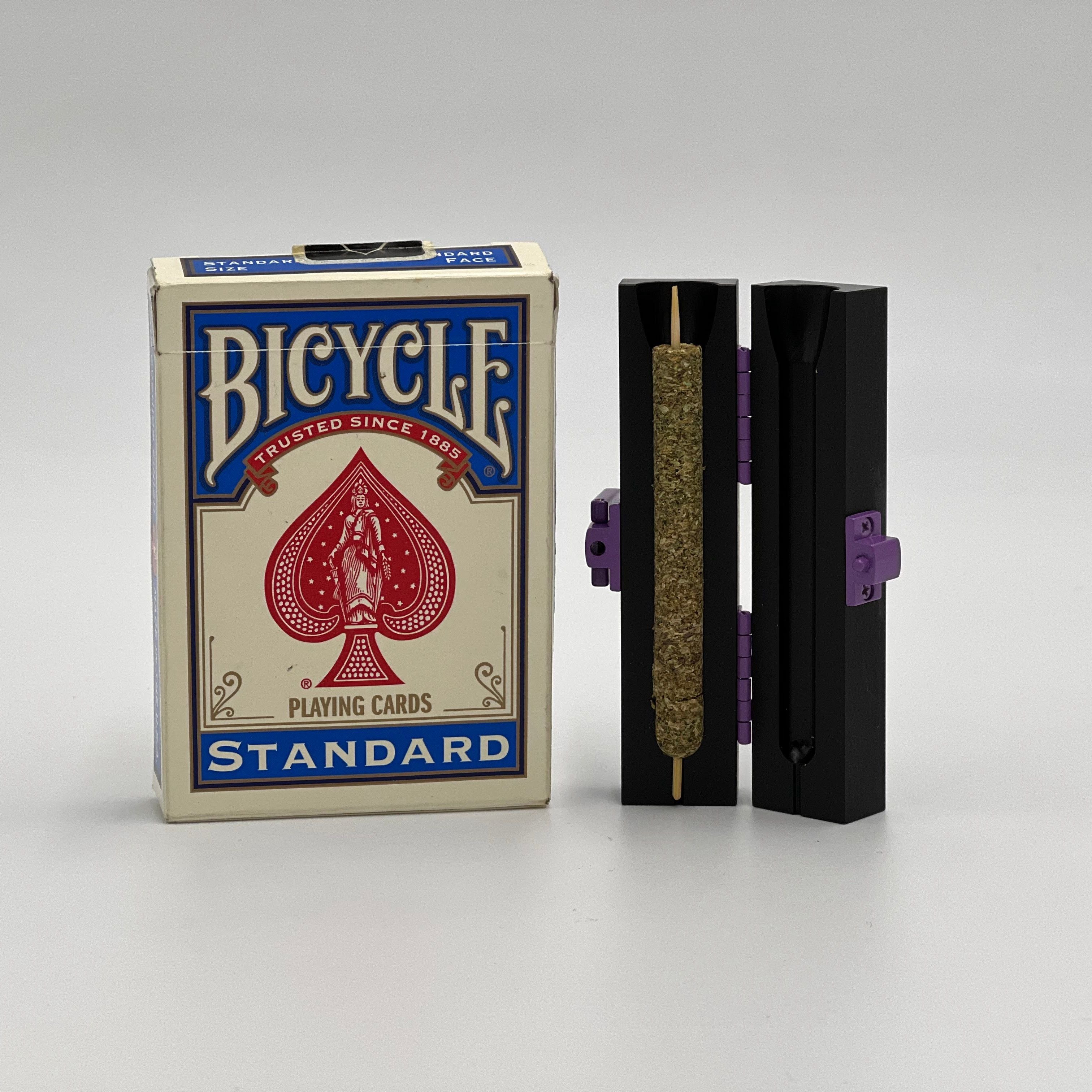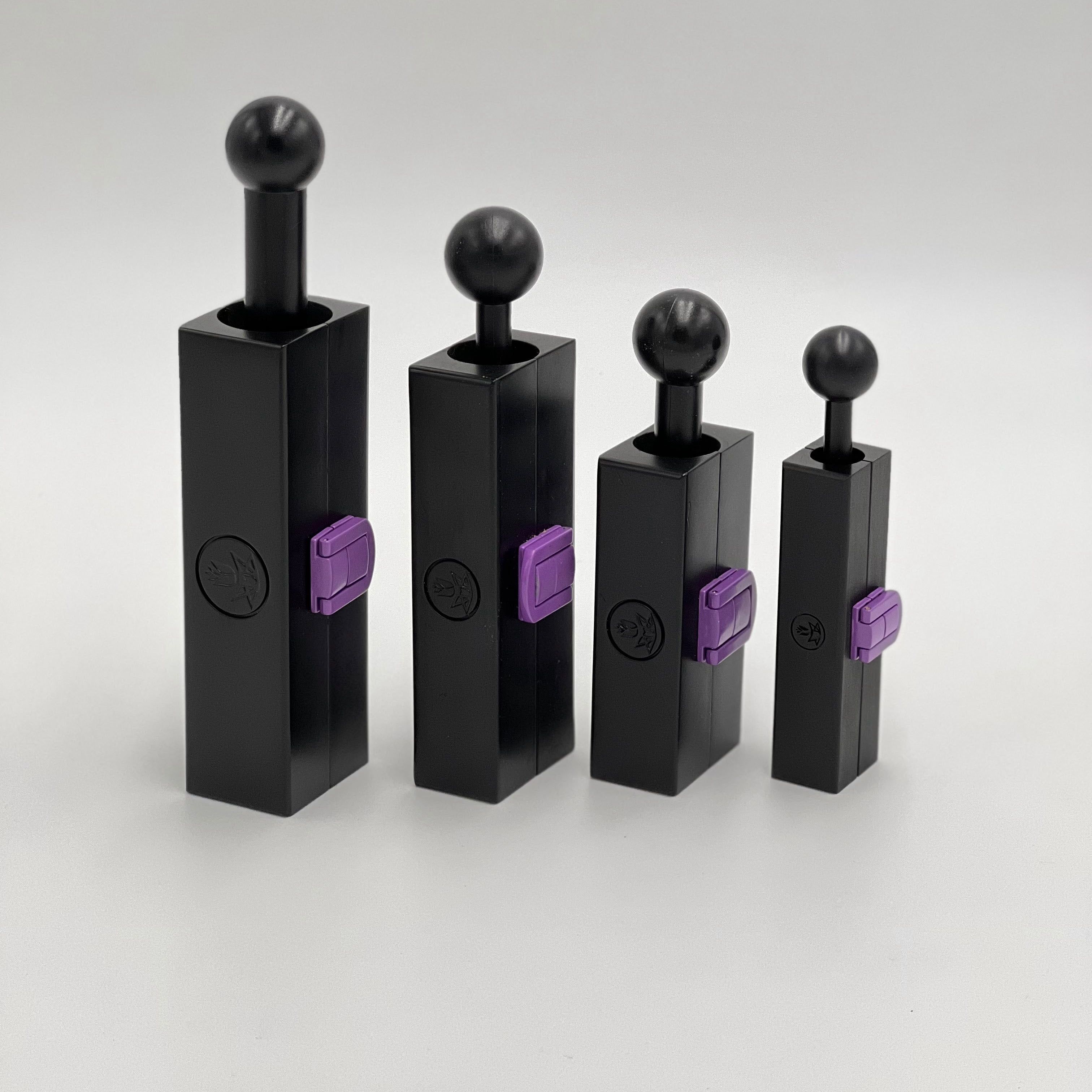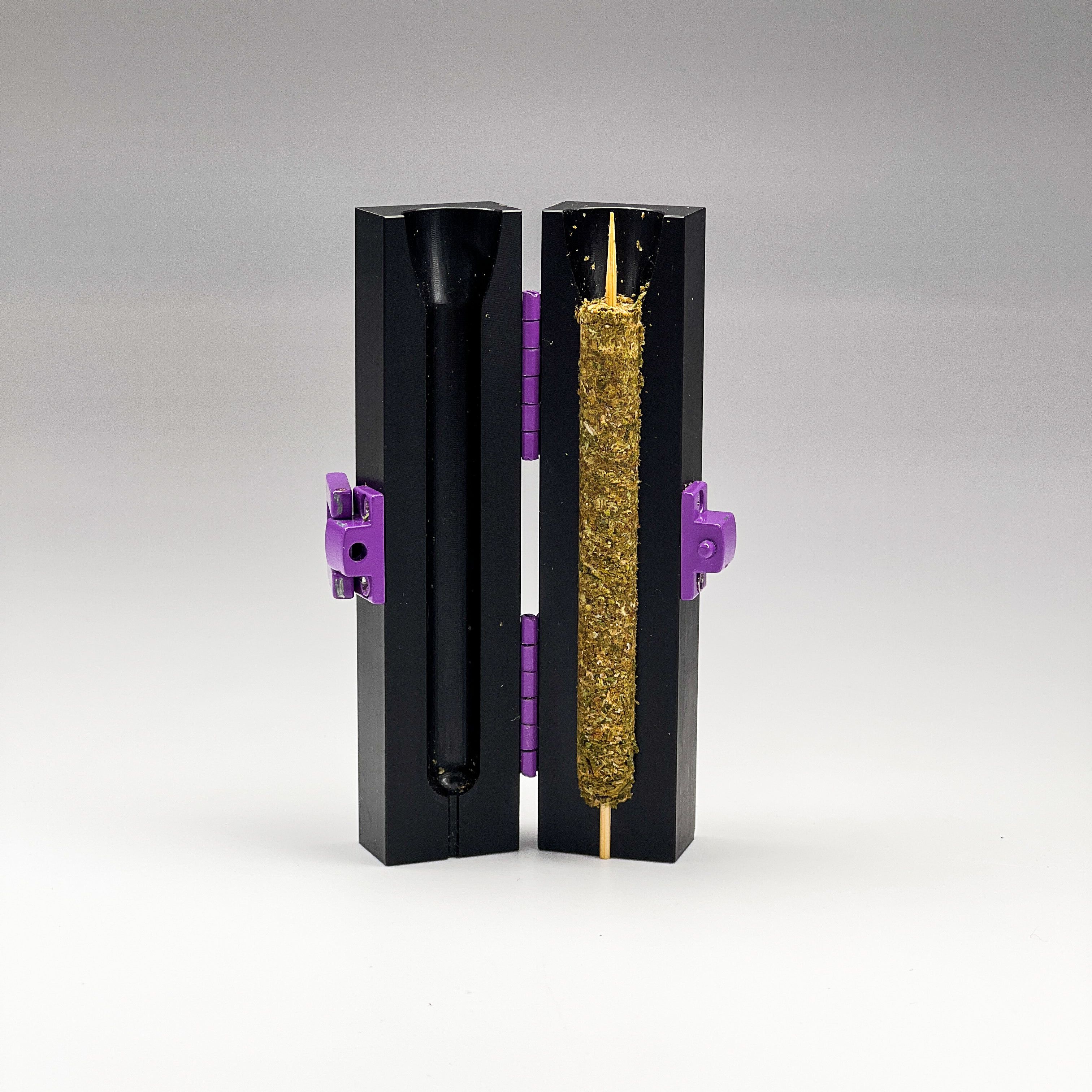 Fits 1g - MINI MOLD - G2 CannaMold Kit
$45
The ultimate 'on-the-go' size
Have you ever wanted one gram to last you more than 15 minutes? Meet your one Gram Mini Mold. This will make one gram feel like three. You can fit 1-2 grams in this pocket rocket and watch it burn for up to 45 minutes. It's the perfect balance. Use it on-the-go and still enjoy an extended 1-2g session. Cure time for this size is as little as 30 min. You'll be able to pack it, leave the house, and it'll be ready by the time you get to your destination.

Fits: 1-2 grams (perfect for on-the-go)
Cure time: 30 minutes-1 hour
Smokes: 30+ minutes solo (dependent on how many people smoking and how heavy your lungs are)
Boss up in 3 steps
Includes
-10 Skewers
- creates airflow which makes it super smooth
-1 Wooden tip - protects your lips and gives a classier feel
- Cannagar Mold - allows you to easily store and cure your dope cannabis cigar
- Built-in Funnel - easily pack your mold without the mess
-Packing Tool - helps you compress cannabis for a slow-burning experience
Dimensions
Dimensions: .3125 inch diameter x 2.652 inches long
Ring Gauge: 1.5
We got your back
SO HOW DOES IT MAKE MY WEED BURN LONGER?
DON'T TAKE OUR WORD FOR IT...
The mini mold is a GAME CHANGER!! I prefer my mini cannagar compared to my regular rolled Ls. Yes it lasts longer than a regular rolled spliff! Yes it's a smoother smoke! Yes it's convenient! I used it the other day and literally only had to re-light my spliff ONCE!! It was litt for 30 mins and I still had alot left for my next sesh. This makes an eighth go a long way! I'm a girly girl and don't want to be at a function rolling and relighting. My cannagar mini mold allows me to set the mood/vibe for whenever and whatever. By that I mean, I can pack many different strains into one mold and as you smoke, you get the effects of so many different strains in one cannagar. Wonderful product!
To be honest I saw this on insta and had some money to spend so I thought why not. Super happy I bought it, so much smaller than a 1g blunt and burns so much nicer, definitely a win for people like me who can't roll to save their lives. lol just wanna say may not be useful info but the mold feels super well built like to the point where you would need to be using a hammer if ya wanna break it.
Takes a few tries to master the packing and rolling the cannagar out, but once you've done it i say twice it becomes very easy to operate and well worth the money spent. I'm curious about grabbing a personal because they mini lasted me close to a whole day of smoking and a personal seems to last a bit longer. Obviously it will very on the smoker and how they packed the device. I would definitely recommend this to all smokers and also curing is a plus more than 30 minutes. I'd go for a hour plus for the best smoke.
CHECK OUT SOME CUSTOMER CREATIONS!
Tag us @purplerosesupply to be featured
VERIFIED BY THE STONERS YOU LOVE